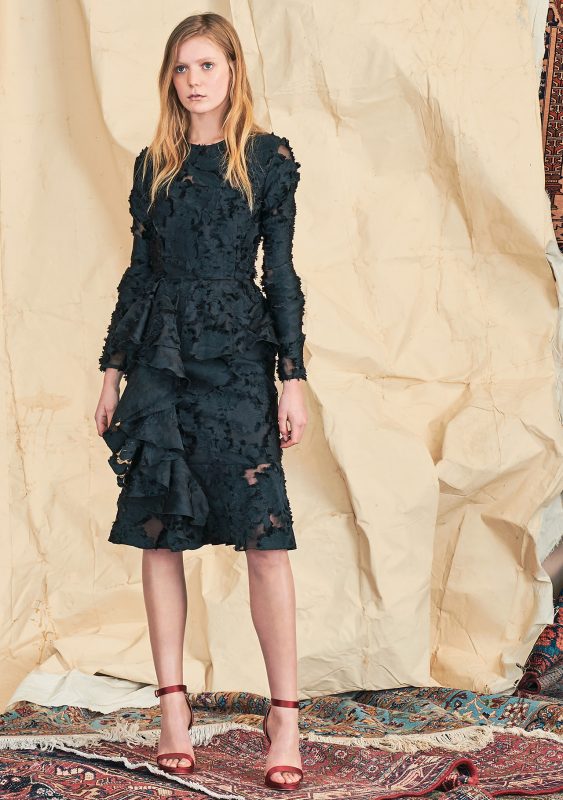 Sale!
Made from floral fleece jacquard and with a frill detail going around the waist and down the side of the skirt, our Bella dress is unusual and striking. The feathery effect of the fabric makes this style very special and dramatic. Designed with a long sleeve and simple fitted bodice the dress is comfortable to wear and suitable for many occasions.
Made in London from Italian Floral Fleece Jacquard. Fully lined.
Jacquard 84% PL, 16% PA.
Lining 100% PL.
Dry clean only.